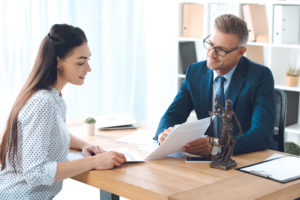 Making A Bad Situation Worse
Doing or saying the wrong thing after you've been fired can jeopardize your legal rights. Understandably, you feel angry, frustrated, even sad; although it may be difficult, make sure to avoid making negative comments.
If you have been fired, stay calm; there are things you will need to know to help you move forward.
What to Do If You Get Fired – Keep it Professional 
It's reasonable to inquire about unemployment, severance pay, and what information will be shared with potential employers. If you can, address your concerns at the time of notice, and if you feel unprepared, emotional, or shocked, ask if you can schedule an appointment to discuss your questions.
For at-will employment, employers are not required to furnish a reason for terminating your employment. Depending on the specific circumstances, you may be able to

appeal your

case

Ask when you can expect your last paycheck

Ask whom you should contact regarding compensation for unused vacation and severance pay

Ask if your Benefits Coordinator will contact you regarding your health, dental and vision coverage

Depending on the specific situation, you may be eligible for unemployment benefits
What to Do If You Get Fired – Interviewing 
Rest assured, you will be asked: "Why did you leave your last job?" The best way to handle this is to keep it brief and to the point; avoid making any negative comments regarding your former employer.
One of the best answers is:  "the position wasn't a good fit, and we parted on good terms" or "it was mutually agreed that we were no longer a good fit." Be prepared to answer this comfortably.
Were You Fired for Cause?
When an employee is "terminated for cause" it's usually for a specific reason:
Bad attitude

Being chronically late

Misconduct

Stealing

Too much time on social media
Getting fired doesn't necessarily mean that you're not eligible for unemployment benefits. Depending on the specific circumstances, you could still qualify. You can always apply because your perception of the reasons you were terminated may differ from your employer's.
What Is Wrongful Termination?
In California, employers cannot fire an employee for an illegal reason against a protected class, which includes gender, race, disability, sexual orientation, religious affiliation, or lastly a whistleblower in retaliation of reporting an illegal act by an employer. However, unfortunately, wrongful terminations happen. 
Consider if this may be the case in your situation. Do you believe your termination was legitimate?  Can you sue for wrongful termination? A highly skilled employment law attorney can help you make the right determination. If you think you may have been wrongfully terminated, Aiman-Smith & Marcy can help.
Give us a call today or fill out our online form, and let us know how we can help.