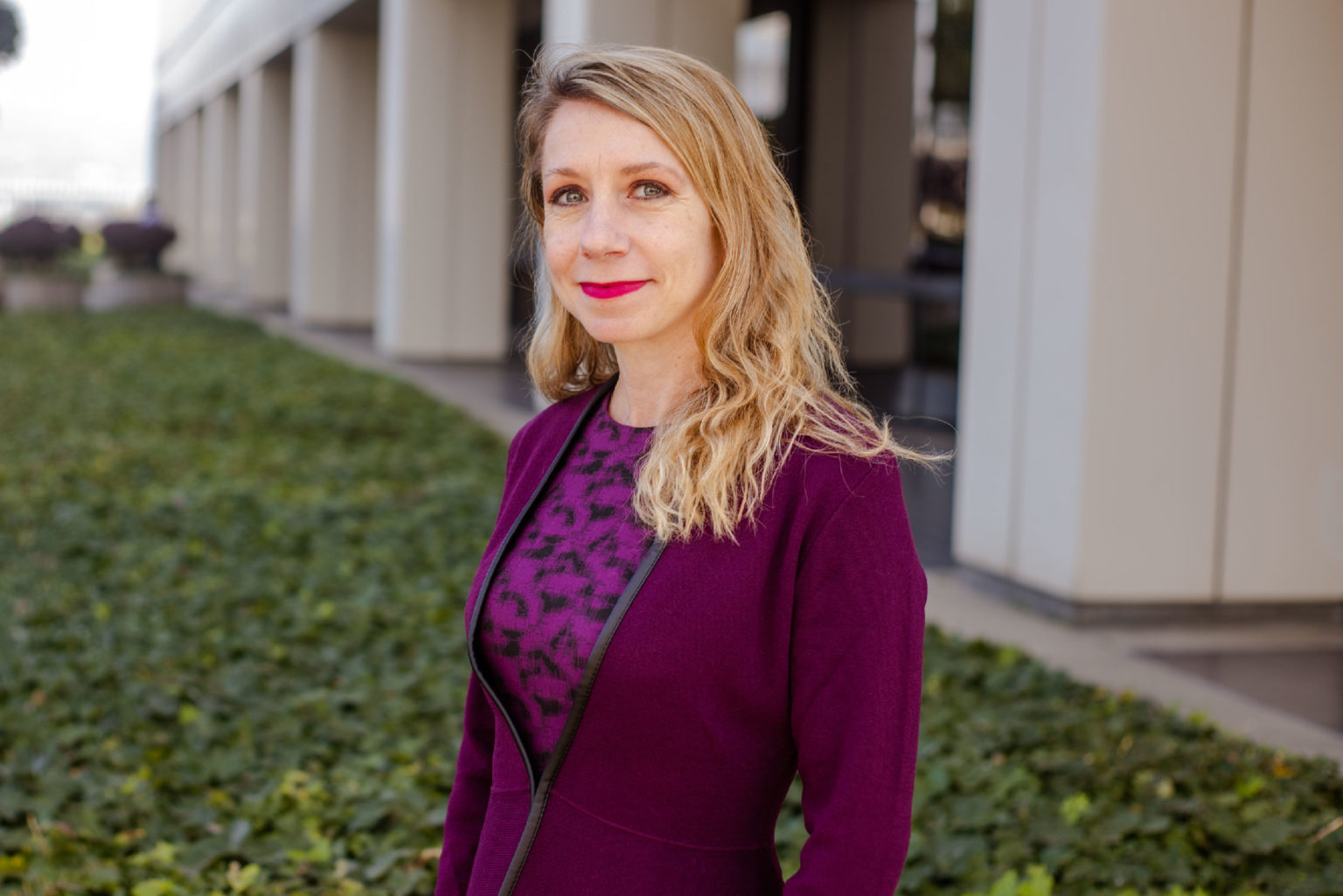 I moved to the Bay Area from Washington after graduating from high school. I was accepted to UC Berkeley through a program where I could defer two years while I got my California residency and attended community college, which was significant since I was paying for college on my own. I started working for Randall Aiman-Smith and Marcy Reed in 1996 as an office manager while taking night classes. My first foray into the legal world was shortly after I started at the firm, when I was ready to transfer to UC Berkeley. Instead of accepting my residency status, the Board of Regents took the position that California residency required a student to be in California "two calendar years." Randall and Reed handled my case with the same verve that they helped their actual clients, and I had the opportunity to comb the UC Berkeley library to read their codes and regulations to support my position. In that experience, I learned what it was like to feel helpless in front of a large organization and then have dedicated attorneys in my corner to make my case.
After a break to study art history, I went to UC Hastings School of Law and continued to work with Randall and Reed. Having worked together for 25 years, we have a unique ability to work collaboratively and finish each other's sentences. I have striven throughout my career to make a difference in the lives of our clients because being a lawyer can be stressful with long hours and time away from family. However, at the end of the day, if I am helping someone get compensated for their losses, then I know that all the work put into a case has paid off. When someone asks me why I chose to be a lawyer, the answer is simple: I want to help others seek justice.
I have 17 years of experience in civil litigation and class action cases, including conducting discovery and depositions, calculating damage analysis, preparing motions for certification, drafting appellate documents, and supervising administration. of claims. We have brought several class action lawsuits against retailers in which plaintiffs alleged they were forced to buy clothes to go to work and were not compensated for these purchases, including against Abercrombie & Fitch, Hugo Boss, Armani Exchange, Uniqlo, Dollar Tree and Ross. Recently, I was a trial attorney in a defamation lawsuit against Bank of America on behalf of a former employee who claimed the Bank had blacklisted her with future employers. The jury found Bank of America liable, including for punitive damages.
Aiman-Smith & Marcy has sponsored me at the Boston Marathon and the New York Marathon. When I run, I usually wear a "Rockstar Ronan" t-shirt to support childhood cancer research through the Ronan Thompson Foundation.
University of California, Berkeley, BA, 1999
Hastings School of Law, University of California, J.D., 2004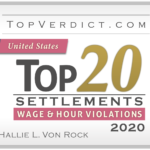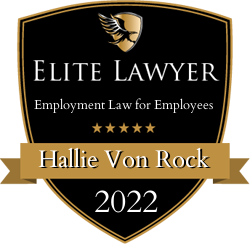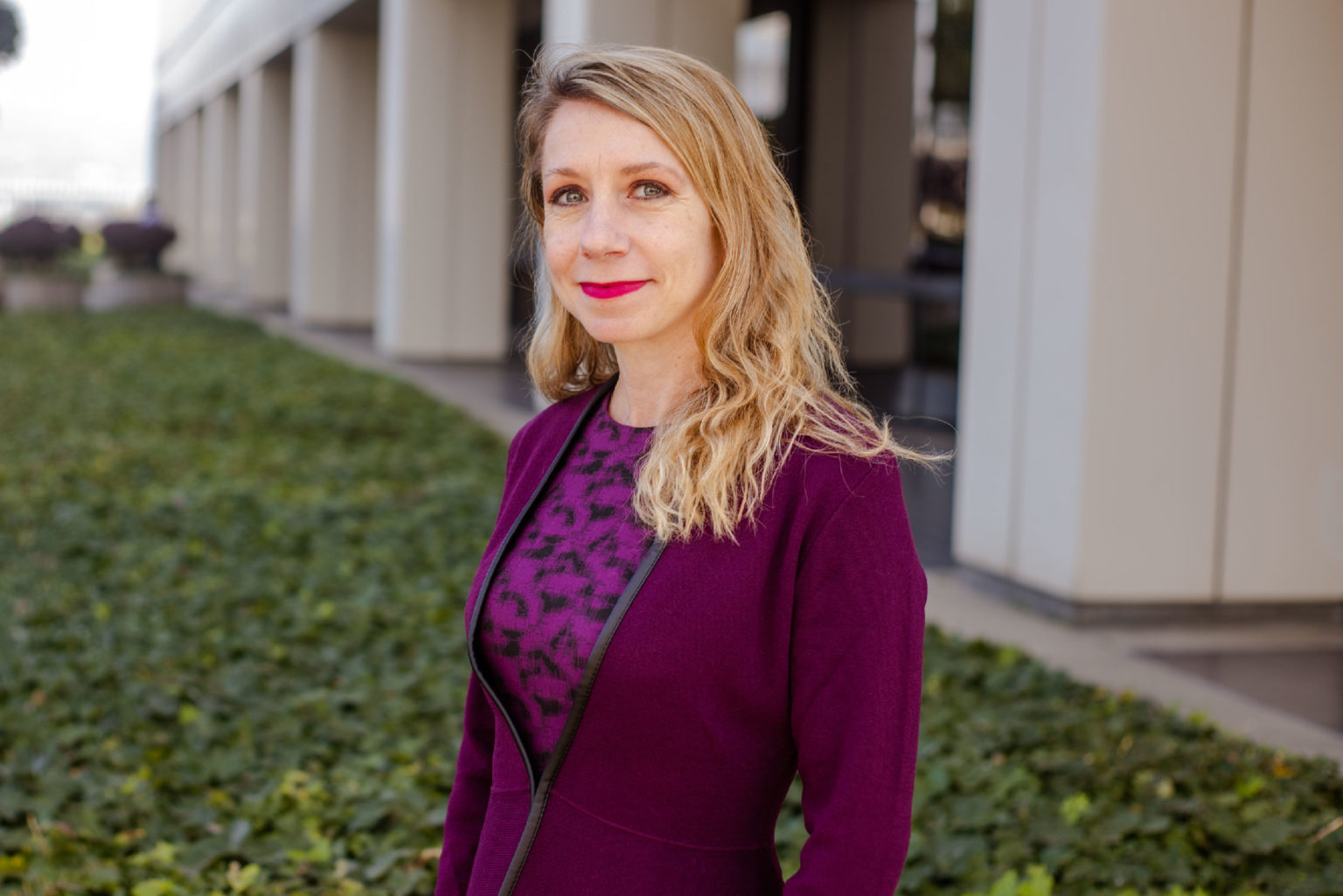 Me mudé a la zona de la bahía desde Washington después de graduarme en el instituto. Me aceptaron en la UC Berkeley a través de un programa en el que podía aplazar dos años mientras obtenía mi residencia en California y asistía a la universidad comunitaria, lo cual era significativo ya que estaba pagando la universidad por mi cuenta. Empecé a trabajar para Randall Aiman-Smith y Reed Marcy en 1996 como encargada de la oficina mientras tomaba clases nocturnas. Mi primera incursión en el mundo legal fue poco después de empezar en el bufete, cuando estaba preparada para transferirme a la UC Berkeley. En lugar de aceptar mi condición de residente, la Junta de Regentes adoptó la posición de que la residencia de California requería que un estudiante estuviera en California "dos años naturales". Randall y Reed se ocuparon de mi caso con el mismo brío con el que ayudaban a sus clientes reales y tuve la oportunidad de peinar la biblioteca de la UC Berkeley para leer sus códigos y reglamentos para apoyar mi posición. En esa experiencia, aprendí lo que era sentirse indefenso frente a una gran organización y luego tener abogados dedicados en mi rincón para defender mi causa.
Tras una pausa para estudiar historia del arte, fui a la Facultad de Derecho de la UC Hastings y seguí trabajando con Randall y Reed. Después de haber trabajado juntos durante 25 años, tenemos una capacidad única para trabajar en colaboración y terminar las frases del otro. Me he esforzado a lo largo de mi carrera para marcar la diferencia en las vidas de nuestros clientes porque ser abogado puede ser estresante con largas horas y tiempo lejos de la familia. Sin embargo, al final del día, si estoy ayudando a alguien a ser compensado por las pérdidas que sufrió, entonces sé que todo el trabajo puesto en un caso ha valido la pena. Cuando alguien me pregunta por qué elegí ser abogado, la respuesta es simple: quiero ayudar a otros a buscar justicia.
Tengo 17 años de experiencia en litigios civiles y casos de acciones colectivas, incluyendo la realización de descubrimiento y deposiciones, el cálculo de análisis de daños, la preparación de mociones para la certificación, la redacción de documentos de apelación, y la supervisión de la administración de las reclamaciones. Hemos llevado varias demandas colectivas contra minoristas en las que los demandantes alegaban que se les obligaba a comprar ropa para ir a trabajar y no se les compensaba por estas compras, incluso contra Abercrombie & Fitch, Hugo Boss, Armani Exchange, Uniqlo, Dollar Tree y Ross. Recientemente, fui abogado litigante en una demanda por difamación contra el Bank of America en nombre de una ex empleada que afirmaba que el Banco la había puesto en una lista negra con futuros empleadores. El jurado encontró al Bank of America responsable, incluso por daños punitivos.
Aiman-Smith & Marcy me ha patrocinado en el Maratón de Boston y en el Maratón de Nueva York. Cuando corro, suelo llevar una camiseta "Rockstar Ronan" para apoyar la investigación del cáncer infantil a través de la Fundación Ronan Thompson.
Universidad de California, Berkeley, licenciatura, 1999
Facultad de Derecho Hastings, Universidad de California, J.D., 2004